Doing things that matter
"If you're going to flat out just give me a choice, then I'm going to always choose 'D' all of the above."
People ask me what I mean by rocking faces. It means going all out on everything you do and making a positive, everlasting impact on the people you meet along the way.
You can be a good human and a disruptor.
My grandmother always pointed out to me that I could never sit still. She was right. I didn't mind the calm I just didn't like the status quo. My ideas were always flowing, but she reminded me that taking action is what challenged the narrative.
Not everyone appreciates my honesty, but If you're not ready to put in the work, then just move on. However if you are ready to work hard, stretch until it becomes uncomfortable and be honest with yourself, then you're ready to rock faces.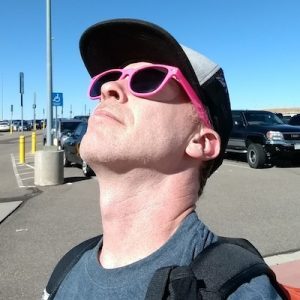 Entrepreneur
It's a term that's overused, but to put it simply, I create. I work for no one while at the same time working with many amazing people, businesses, and brands. Building something from the ground up is hard. Trying to stay relevant in a world that doesn't have a pause button for change is even harder.
Photographer & Filmmaker
Except for music I can't think of another creative medium like photos and film where I was able to both confront and escape at the same time. Compared to some I may be late to the photography game, but I'm here now, creating pieces that speak to others and continuing to write the unfinished narrative.
YouTuber
You'd think this would fall under being an entrepreneur and filmmaker, but this deserves its own category. This is like riding on a roller coaster that may or may not take off regardless of the effort, but whether you're moving or not it still makes you feel like you're going to hurl.
Creative Projects
I create what matters to me, but I'm really creating for the consumer, the community. I pour 100% into creating for others as much as I do when I create for myself. Whether it's creating a story for a brand, telling my own, or helping someone get unstuck, it's always a Zip-a-Dee-Doo-Dah kind of feeling. 
Let's create something together
If you have a creative project in mind, an event, or other consulting need, feel free to get in touch. I'm always looking forward to meeting and collaborating with new people and brands.
Kevin Ross
4845 Pearl E. CIR STE 101
Boulder, CO 80301
Copyright 2022 - KickFlip Media